Mainland China & Asian Racing news
中国内地和亚洲赛事新闻。
Best bonus $$$ offers to China Racing News Visitors... live links below... 最佳奖金 $ $ 提供给中国赛车新闻访客... 现场链接
Equestrian Boom in China will help Horse Racing industry be successful in the long run. 中国马术热潮将帮助赛马业从长远来看取得成功。
中国对一切马术的热情似乎无法抑制。像400.000 个业余骑手现在享受一种消遣, 十年前, 外国人的保护或一个小的精英。随着这一热潮的到来, 马协会, 设备和谷物配送公司和俱乐部的网络。亚洲赛车联合会估计, 中国大陆现在有1.600 匹马和马俱乐部, 每年的行业增长20%。然而, 真正吸引全球行业眼球的部分是专业赛车。该联合会说, 现在中国有超过1.000 匹纯种马, 而且大量的专业曲目正在开放。这就是区域产业机构所说的 "第三波" 赛道发展, 因为共产党在1949年掌权后禁止了这项运动。赛马的形式在中国已经存在了千年, 现代风格的 "速度赛跑" 到达了与英国在 1850年-在它的高度, 上海种族俱乐部, 位于现在人民公园, 是世界上最大的赛道。然而, 赛马在二十世纪九十年代代初才重新引入现代中国, 这是一个决定性的阻止它的事件。第一阶段是在 1990年, 当赛车开始在西安市。由于涉嫌赌博, 当局只在两次事件后关闭会场。在 1992年, 在成都和广州再次看到赛车, 但是, 在中央政府干预了非法博彩以及种族固定和诈骗之后, 两个场馆也很快关闭。第二阶段是在2002年在成都举办的, 这次是以 "彩票" 模式。然而, 这也被关闭了, 在五个州的部委禁止 "所有赛马活动, 赌博相关的活动。
China's passion for all things equestrian seems unquenchable. Something like 400,000 amateur horse riders now enjoy a pastime that was, a decade ago, the preserve of foreigners or a tiny elite.
With this boom has come a network of equine associations, equipment and grain distribution companies and clubs. The Asian Racing Federation estimates there are now 1,600 horse and pony clubs across mainland China, and it's a sector growing by 20% each year.The segment that's really catching the eye of the global industry, however, is professional racing.The federation says there are now more than 1,000 thoroughbred race horses in China and a plethora of professional tracks are opening. This is what the regional industry body describes as the "third wave" of race track development since the Communist Party banned the sport after taking power in 1949.
Forms of horse racing have existed in China for millennia, and the modern style of "speed racing" arrived with the British in 1850 – at its height, Shanghai Race Club, located in what is now the People's Park, was the largest race track in the world. However, horse racing was only reintroduced to modern China in the early 1990s, and it has been a decidedly stop-go affair.
The first phase came in 1990, when racing started in the city of Xian. Authorities closed the venue after only two events because of suspected gambling. In 1992, racing was seen again in Chengdu and in Guangzhou – but, again, both venues were quickly shut after an intervention by the central government following allegations of illegal betting and also race fixing and fraud.
The second phase was attempted in the Chengdu venue in 2002, this time with a "lottery" model. However, this too was shut down after five state ministries prohibited "all horse racing activities that had betting associated activities."
Conghua Training Centre (CTC) 从化培训中心 (CTC)
Scheduled to open in Q3 2018, the Conghua Training Centre (CTC) will serve as a world-class facility for the training of Hong Kong's thoroughbred racehorses.
Over the last four decades, Hong Kong's horses have been stabled and trained at Sha Tin Racecourse. To supplement these facilities, for nearly 20 years the Hong Kong Jockey Club sought additional land in Hong Kong. Eventually it settled on the site where it had designed and built the equestrian venue for the Guangzhou 2010 Asian Games.Located approximately 200 kilometres from Hong Kong, the journey from Sha Tin Racecourse to CTC is about 3.5 hours by car and between four to five hours by specially-designed cross-border horse floats. These travel times, though new to Hong Kong, are standard practice in the sport worldwide, where horses invariably travel to many different racetracks in the course of a racing season.
At peak capacity, CTC could be home to more than 650 horses. Here they will have the benefit of a fully-equipped equine clinic and farrier forge, both facilities being significantly larger than those currently available in Hong Kong. A series of grass paddocks will enable horses to graze when rehabilitating or spelling, while a specially designed equine swimming pool will help horses maintain fitness.
The CTC will have four tracks – one turf track (2000m in circumference), two all-weather dirt tracks (respectively 1800m and 1600m in circumference) and a turf uphill gallop (1100m), which is the first of its kind in the Chinese Mainland or Hong Kong.
Owners can visit their horses each morning, or by appointment in the afternoon. An on-site Owners' Lounge will provide refreshment and relaxation during their stay. Turf barrier trials will be held monthly and videos of these, along with daily trackwork, will appear on the Club's website at the same time as trials or trackwork conducted in Hong Kong.
计划在 2018 年第 3 季度开放,从化培训培训中心 (CTC) 将作为世界级的设施,为香港的纯种赛马训练。 在过去的四年中,香港的马拴,在沙田马场训练。以补充这些设施,为近 20 年来香港赛马俱乐部寻求更多的土地,在香港。最终它解决现场在哪里它设计和建造广州 2010年亚洲 Games.Located 香港,大约 200 公里的马术场地从沙田马场到反恐委员会的旅程大约是 3.5 小时车和四到五之间通过专门设计的小时跨界马浮点数。这些旅行时间,尽管新到香港,是全球范围内,这项运动的标准做法马总是旅行到许多不同的跑马场,在马季。 在繁忙的能力,反恐委员会可能是家庭对超过 650 匹马。在这里他们将有齐全马诊所和蹄铁匠锻造,效益显著大于那些目前在香港这两个设施。一系列的草牧场将使马吃草时恢复或拼写,而专门设计的马游泳池将有助于保持健身的马。 反恐委员会将有四个轨道 — — 一个草坪轨道 (周长 2000 米)、 两个全天候土路 (分别是 1800 米和 1600 米,周长) 和草坪上坡驰骋 (1100 米),这是首次在中国内地或香港。 业主可以访问他们的马匹每个早晨,或在下午的预约。现场业主休息室将提供茶点和逗留期间放松。草坪屏障试验将每月举行和这些,和日常晨的视频将出现在俱乐部的网站上同时作为试验或轨道进行在香港。
March 21016, the first horse to cross from Hong Kong to Mainland Chin,to enter Conghua Training Center
三月 21016,第一匹马,穿越从香港到内地的下巴,进入从化培训中心
Can Racing take off in China ? seems all interests see Gambling as the main ingredient. 赛车可以在中国腾飞吗?似乎所有利益都看赌博为主要成分。
Wealthy Chinese businessman Ren Ningning is an inspiration to all who wants to succeed,he has a vision for horse racing in China and is the man to see it all come to fruition.His passion for Horse Racing is commendable and China Racing News wish him well and hope he enjoys the success he deserves for his efforts.
中国商人做生意富裕ningning任是一种鼓舞,所有人想要获得成功,他有一个理想的赛马,是中国的人,看到这一切都成为现实。 他的这种热情的赛马是值得赞扬的,中国赛车新闻向他表示良好的祝愿并希望他得到他的成功值得我们为他所作的努力。
Ren Ningning a man with a vision. 一名男子任ningning的目标
China Racing News has not changed it,s view on gambling in China, we see it as a Golden opportunity to better the lives for all the people.If the Central Government was to implement Gambling via it,s own para-mutual totalizator along the lines of Honk Kong's business model the tax,s raised from betting turnover would be extremely rewarding. With the help of other racing Jurisdictions this can come to fruition very quickly. China Racing News is predicting that 2020 will be the year we all see huge changes in the Governments stance on this subject and that Racing in China will quickly become a leading nation in the sport.You heard it here first.....Story by The Guru. 中国赛车新闻一直没有改变,赌博在中国,我们看到它作为一个黄金机会,创造更好地为所有人的生活观。如果中央政府是通过它执行赌博,s 自己段相互电算机投注沿线汽车的喇叭声香港业务模型的税,s 从投注额上调将非常有益。帮助下其他赛车司法管辖区,这可以非常迅速地变为现实。中国赛车新闻预测 2020年将一年我们都看到在这个问题政府立场的巨大变化和赛车运动在中国将很快成为领先的国家,在这项运动。你第一次听到这里......由上师的故事。
最好的办法,是在现有的运行的赛车发展局香港赛马会,一些零部件的这门课程可以在深圳.检查完整的详细信息在"研讨会"
The best course that is available at present is run by the Racing Development Board of the Hong Kong Jockey Club,some parts of this course can be had in Shenzhen.Check out the full details under "workshops"
Jockey's need more than Insurance 赛马的需要不仅仅是保险
Bravery, dedication, passion... these qualities are very important in the world of racing, where every time a jockey jumps onto the back of a horse they are risking their life in order to compete.
Even the finest jockey's in the world can suffer from serious injuries. Injuries that can plunge jockey's and their families into financial hardship. Insurance sometimes does not cover specialist treatments and equipment they may need for their rehabilitation.
Take Australia for an example,since racing began 874 jockey's have died from injuries received in race falls. Australia ,England and the USA all have trusts or fund set up to help those riders who may be seriously injured or killed in race accidents, when insurance alone is not enough for their families financial security. There is a need to establish,in China a similar organisation dedicated to the support of jockey's if Insurance is not available or inadequate to cover their costs and to help their families financially in the event of a tragic loss of life. China Racing News is sure that this is an aspect of the emerging horse racing industry the controlling Authority's will not over look. If we do not make sure the jockey's are well cared for, potential participants will be less inclined to take on race riding as a career.
勇敢、献身精神、激情......这些素质是非常重要的,在世界的赛事,在那里每一个时间一个赛马会跳到一个骑马的他们正在冒着牺牲生命,以面对竞争。
即使是非常细小的赛马在世界可能遭受严重的伤害。 受伤,可以大幅下挫赛马的及其家庭陷入经济困境。 保险有时并不涵盖专科治疗和设备可能需要使其康复。
以澳洲为例,由于赛事开始赛马的有874人死于比赛中受伤。 澳大利亚、英国和美国都有信托基金或基金会,帮助那些人骑手可能会受到严重伤害或死亡事故在种族时,保险本身是不够的,家庭财务安全。 这是一个需要建立,在中国一个类似的组织致力于支持马的保险公司不可用或不足以支付其费用,帮助他们的家庭财政的事件中的一个悲惨的生命损失。 中国赛马新闻肯定,这是一个方面的新兴赛马业的管制当局不会有过度的期待。 如果我们不确保赛马的受到了很好的照顾,潜在的与会者将倾向于采取较少的种族骑车作为一个职业。
The Farmer 11/06/2015
Cut & past URL to your brower
切断和过去URL,您的浏览器
最佳的提议为您演奏 BEST OFFERS FOR YOU TO PLAY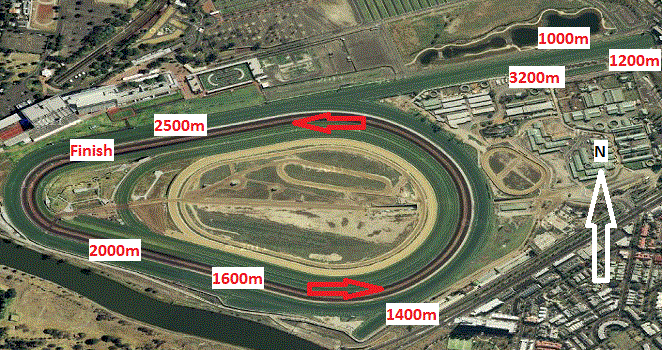 Flemington Training Tracks. 澳大利亚的训练曲目
China can have a successful Racing Industry without Gambling.
BEIJING — Horse racing may be the sport of kings, Not here in China, anyway.
Sixty-four years ago this week the Chinese Communist Party seized power and banned the sport. And despite the many racecourses built in the past two decades by overseas and Chinese investors hoping the government will have a change of heart, despite breathless reports in the domestic and overseas news media predicting the advent of an industry here, despite the showcase races that do take place, the odds are, well, very long that anything will change anytime soon, insiders say.
"There's been no refusal," a horse trainer based in China said, speaking on the condition of anonymity because of social and political sensitivities. "The government never promised to do it. It's been their bottom line since 1949. Gambling is illegal. There's no structure, no income to sustain it, because of the ban on betting. You can race all you like. You just can't bet."
But horse racing, like baseball, is a field of dreams. "China champs at the bit," ran a recent headline in the state-run newspaper China Daily, increasing the hopes of enthusiasts here and around the world.
From time to time, rumors circulate that the government will relent and introduce large-scale "horse lotteries," a toned-down form of betting. But such reports are generally quickly denied, though the proposal is believed to be technically under consideration.
On Sept. 21 in Hohhot, the capital of the Inner Mongolia Autonomous Region, there was some racing at the China Equine Cultural Festival, including a purse of 1 million renminbi, or $163,000, for the winner of the National Cup, according to the Web site of the China Horse Club, an organizer. It was a "maiden step" toward a "renaissance of racing in mainland China," the club said.
"High-level racing does not necessarily rely on betting," Teo Ah Khing, a Malaysian entrepreneur and architect and initiator of the event, told China Daily. "If the purse is high enough, the competition can also be very attractive."
So the dream lives on. In Wuhan last week, a prerevolution hotbed of horse racing, I visited the track at Orient Lucky City, home of the Wuhan Jockey Club, backed by Jacky Wu, a Hong Kong investor (slogan: "Dreaming is Believing").
For days I had gotten polite but vague promises of an interview, including a "please send us your questions by fax." It all faded into nothing. At one point a person answering the telephone of Ms. Lu, my interlocutor at the Orient Lucky Horse Group, said my request was not convenient because she was "in hospital." Nobody seemed willing to meet me, to put it mildly.
I went anyway. Located in the Dongxihu district north of the Yangtze River, the racecourse is enormous, with a high, gray viewing stand and light green seats overlooking a sweeping track of 1,620 meters, or about 5,300 feet.
It was also deserted. Doors labeled "Wuhan Jockey Club" were padlocked. Grass lined steps and access roads. The entrance to an underground parking lot was sealed off with a makeshift blue-and-white tarpaulin. Water stains and broken slabs provided a disconsolate decoration.
I walked in through a single open gate, keen to see the equine field of dreams. "Where are you going?" shouted a security guard. After some negotiating I continued through a covered passageway, determined to see the sandy track that shone up ahead. And there it was, running around a tree-filled park where birds hopped. For Wuhan, a raging megalopolis of construction sites, the peace was inviting.
But the security guard was at my elbow. "You must leave," he said. I asked what happened there.
"Not much — entertainment," he said, referring to events where some horses run, but not for money. Ms. Lu had said there would be such an event two days after my visit, on a Saturday, from 1 p.m. to 4 p.m.
"How does it work?" I asked.
"No money," he said. "No tickets. Free in. But you must leave." He escorted me out.
Why all the investment? Orient Lucky City alone cost more than $200 million to build, according to its Web site (the sum includes other types of investment like real estate).
"It's got to do with being the first one to get racing going in China," said the trainer based in Beijing. But for now, despite intense interest among wealthy Chinese, the sport here is largely limited to pleasure horses and private clubs, he said, and that is not likely to change anytime soon.
With revenues falling in many parts of the world, that is bad news for racegoers.
"There are so many people around the world, especially in America and Australia, who are waiting for this, because the bottom is falling out of the market there," the trainer said. "They think the Chinese will be the saving of the horse all over the world."
From 2013.
TO GAMBLE or not TO GAMBLE ? 不以赌博或赌吗?
There has been a lot of conversation and many articles in Racing circles of the evils of gambling on the Chinese people. Debate has also been about if gambling would stop horse racings growth in China. China Racing News asks WHY? The Chinese public already have access to all types of gambling both on-line and from the Approved sports lottery's and to casinos in Macau, Vietnam and Laos now. The new younger middle class are better educated than the previous generation and are aware of the dangers associated with unregulated gambling and the shadowy figures surrounding illegal bookmakers. Horse Racing can stand alone as a sport,but it would be foolish to think prize money will reach the levels of other countries with out gambling. Although China Racing Supports gambling on horse racing ,we also feel that strict controls should be put in place to minimise any damage, if any to the people of Mainland China. The Hong Kong Jockey Club have the ideal platform to enable this to happen,the parimutuel platform used in HK could be implemented on the Mainland. with the the control mechanisms coded into the system,where by on-line accounts have a maximum spend limit,just as self exclusion options are available elsewhere. The Racing Lottery offices can control the cash components likewise with a maximum betting limit ticket and member ID. Hong Kong and Macau's example of troubled gamblers has been fuelled by relentless exposure to all types of gambling in Macau and HK by the powerful marketing machines. It is true Chinese people gamble more than others, but with gambling properly controlled ( as it should be ) surely the economic and social benefit aspects of horse racing to the larger population of China outweighs any concerns by those predicting gloom and doom and a problem gambling epidemic.
有很多很多的对话和文章在赛车界的罪恶上赌博的中国人。 次辩论中,有议员亦已约如果赌博将停止马racings中国的经济增长。 中国赛马新闻问,为甚麽呢? 中国公众已经访问到所有类型的赌博这两个在线和从批准体育彩票和赌场在澳门、越南和老挝。 年轻的新中间阶层的教育水平要高于上一代,也知道相关联的危险赌博和不受管制的一些神出鬼没的人物周围非法收受赌注者投注。 赛马可以独立作为一个体育项目,但它将是愚蠢到认为奖金将达到的水平与其他国家进行赌博。 虽然中国赛事支持赌博赛马,我们还认为,应严格控制,以尽量减少任何损坏,如果任何,大陆人民。 香港赛马会的理想的平台来实现这一目标,使用的parimutuel平台可在香港执行的内地上的编码的控制机制的系统,如在线帐户的最大花费限制,正如自我排除选项可用在其他地方。 赛马博彩办事处的现金可以控制组件的最大使用同样限制投注票证和成员ID。 香港和澳门的赌徒多灾多难的助长了无情地暴露在所有类型的赌博活动在澳门和香港的强有力的营销机器。 它是真正的中国人比其他人更为赌博,但赌场适当的控制(因为它应)的一定经济和社会效益方面的一匹赛马的,更多的人口远远超过中国的任何问题,这些预测悲观绝望,和一个流行病问题赌博。
Many Companies look to China to grow Gambling Revenue
很多公司寻找中国赌博收入增长
China Racing News looks to China hoping China will allow the expansion of horse racing as a sport, for all the people of China to be able to enjoy the excitement and social benefits it brings.Horse racing has a very long and proud tradition on the mainland and we hope it is for all to enjoy,not just for Gambling but there are many companies from Europe, USA ,England and Australia looking to increase their revenue streams from Gambling on horse racing in China. Some are entering into agreements with established Chinese companies in hope of getting a share of the lucrative Lottery and Gambling markets. China Racing News view on this subject is clear,any forms of Gambling in China must be controlled by the Authority's and making sure Gambling has a minimal impact on the general population by way of strict controls being put in place to prevent problem Gambling. Although Gambling would bring huge prize money to horse racing for owners and breeders as shown in other racing countries such as Australia,USA,England and Japan etc, horse racing in China would not require the same levels of Gambling as these other countries. A lottery system along the lines of the established sports lottery would be an ideal start,then gradually introduce a pari-mutual system similar to that in Hong Kong if the controls in place are working. This alone would bring vast amounts of money to the racing industry to thrive and become an Industry equal to any in the world today.
中国赛马新闻期待中国希望中国将允许扩充的赛马这项运动,全中国的人民能够享受到的乐趣和社会带来的好处.赛马有很长和令人自豪的传统的大陆上,我们希望它是所有人都能享受,不仅仅是为赌博,但有很多公司从欧洲、美国、英国、澳大利亚等,增加他们的收入流从马赌博在中国。 一些进入协议,建立了中国企业,希望获得一个共享的利润丰厚的彩票与赌博市场。 中国赛马新闻对这建议的看法是清楚的,任何形式的赌博活动在中国必须是巴勒斯坦权力机构所控制的并确保赌博有一个最小的影响对一般人民的严格控制,防止问题赌博。 虽然赌博会带来巨大奖金赛马的业主和育马者盃如图所示的其他赛事国家如澳大利亚、美国、英国和日本等,赛马在中国就不需要同一级别中的赌博活动的其它国家。 一个彩票系统的建立体育彩票将是一个理想"Start(开始)",然后逐步引入一个奇偶校验的系统相互类似,在香港,如果该控件的工作。 这本身就会带来大量的资金,在赛车业发展壮大,成为一个业界等于任何在今天的世界上。
The Guru 9/06/2015